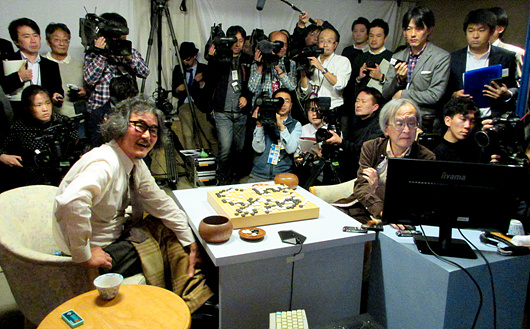 The human representative named Cho Chihun 9P ended this big match against DeepZenGo with 2 wins 1 lose. Cho 9P arranged his only weak group on the upper side and got better position. After that, DeepZenGo resigned when it checked its difficult to move on next.
Iyama Yuta 9P commented that Cho 9P is really great to focus no matter of opponent, it is key point to win agianst DeepZenGo. Even DeepZenGo lost this match, people suprized a lot to see it has made a huge improvment in a short time. On Martch this year, DeepZenGo had a match with Kobayashi 9P with three stones handicap, but It took one game against Cho Chihun 9P by even game in 8 months.
Cho 9P showed great confidence whenever he mentioned about the match with AI, but he changed his words saying that I can't believe how AI made such hugy improvements in a short time and human should re-consider its way of thinking for beginning and other areas as well.