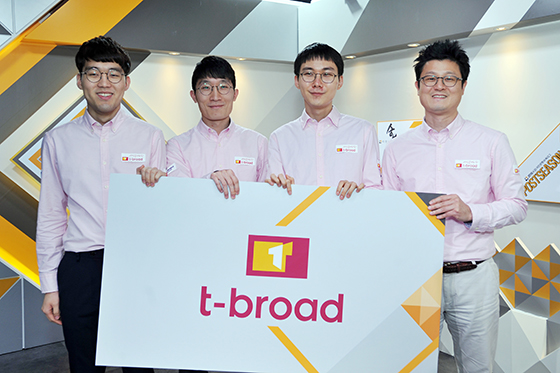 Tbraod which is depending champion is challenging again to win 2016 KB Baduk league. Tbroad won agianst Jungghanjang by 3 to 1 and ready to compete last match agianst Posco team.
The key man was Kang Yutak 7P from Tbroad and he put his teams in the champion's match again. Before his win agianst Han Seongjoo, Lee Donghun and Park Junghwan made 2 wins and this was enough.
Kang 7P said in the interview that I thought to lose, but I could win due to his mistakes in the middle game. We got through difiicult path to the champion's match, we will show our great expericnes in the next match as well.
Tbarod 3 vs 1 Jungghanjang
Lee Donghun (o) vs Park Jinsol (x)
Kim Seongjae (x) vs Kim Myunghun (o)
Park Junghwan (o) vs Lee Changho (x)
Kang Yutak (o) vs Han Seongjoo (x)