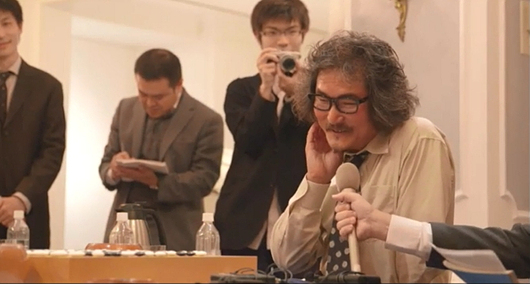 Cho Chihun 9P got first game against DeepZenGo and left 1 game to win. Even Cho 9P had confidence to win before the match, but he was lucky to win at the last moment due to DeepZenGo's mistake.
Until the middle game, DeepZenGo was leading but Cho 9P showed great end game moves and won in the end.
Cho 9P said in the interview that DeepZenGo is really strong, but the gap is not that much, I need to get more experience to say something about it. In my opinion, AI progame is really great for the beginning, and has better ability than people to see invisible things from beginning moment.
Jang Shi also mentioned his feeling that I think DeepZenGo is much stronger than me until the middle game, very curios how it can find the best move with so many options. But it made such an easy mistake at some points which can be its weakness.