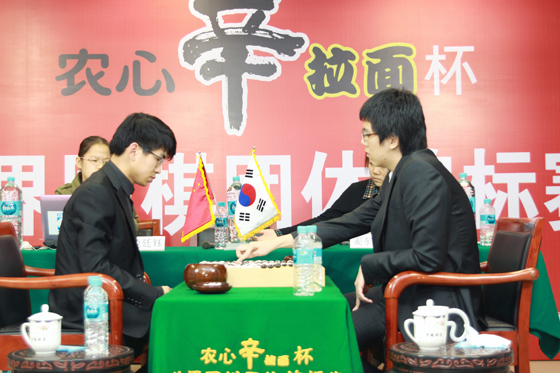 Kang Dongyun 9P is ready for first win from Korea in Nongsim cup. His opponent is Pang Tingyu 9P from China who is winning 3 games so far.
Kang 9P had good experience to win against Pan Tingyu 9P in 2013. Even Park Junghwan 9P and Kim Jisuk 9P are left from Korea, Kang 9P needs to win as many wins as possible as China is leading a lot in the first round.
The next match between Kang Dongyun 9P and Pan Tingyu 9P will be continued on 25th Nov.