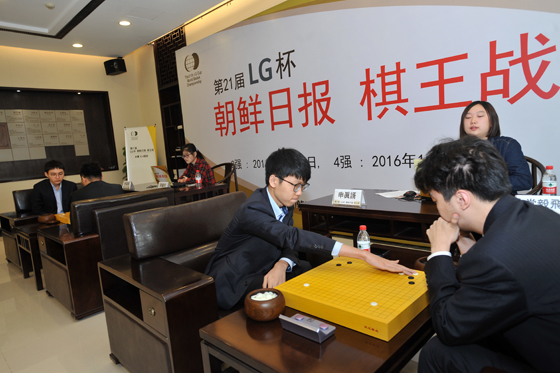 Park Junghwan and Shin Jinseo failed to be in the final against Chinese players.
Park Junghwan lost against Juo Luiyang by resign with white and Shin Jinseo also lost agianst Dang Weifei by resign with black.
Both Korean players have shown very strong result against Chinese players, so the result was so shocking for all people in Korea.
The final between Juo Luiyang and Dang Weifei will be held on Feb next year.
Juo Luiyang 9P said in the interview that I was behind a lot in the beginning, but I could get chances due to Park 9P's mistakes in the middle game. I fully agree that Dang Weifei is a very strong player but I believe to win if I could show my full level.
Dang Weifei 7P said in the interview that I think I led the game from the beginning even it was very complicated. After that, the game became very closed, but Shin 7P was collapsed himself suddenly. This is second time to be in the final of world championship, I really hope to get this chance.