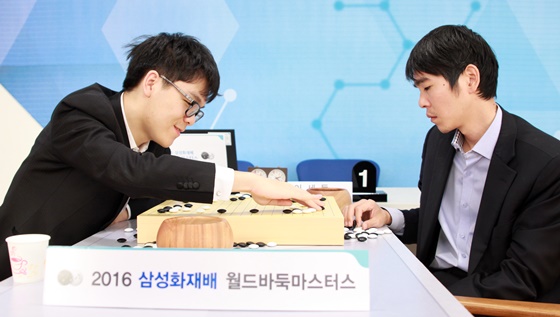 The final of Samsung cup is to begin from 6th to 8th between Ke Jie vs Thi Jiaxi.
Two Chinese players compete for the winner of Samsung cup this year. As Lee Sedol 9P lost against Ke Jie 9P in the semi-final, It was decided that the final is between Chinese players.
Ke Jie 9P and Thi Jiaxi 9P are ranked 1st and 2nd in China recently. Ke Jia 9P has three titles in China and showing great condition in all of tournaments, and Thi Jiaxi 9P also is recovering his great condition with winning of one title in China.
The live reviewing program will be followed by Kim Jisuk 9P with a variety of events for children to enjoy all of things there in Samsung cup.
First game will be started on 6th Dec and two more games are scheduled without no day off.