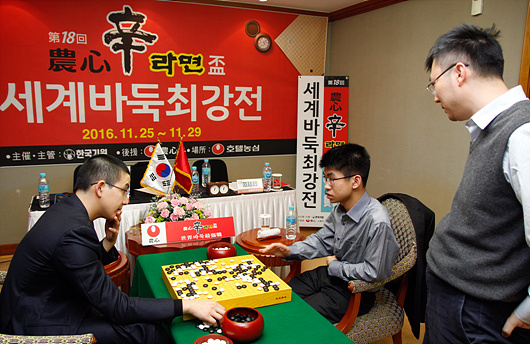 Who can stop Pan Tingyu 9P's race in Nongsim cup this year?
Pan Tingyu 9P won against Kim Jisuk 9P from Korea by resign with white and got 6 wins in a row which is new record in Nongsim cup. It is also interesting that he got all games and won with white.
It was pity for Kim Jisuk 9P his attacks seemed to be effective and lef the game. But Pan 9P got points one by one and huge points on the left upper corner.
Won Sungjin 9P commented that the game was very closed but Kim 9P used strange moves when there was pae.
By today's result, China is heading to win this year's Nongsim cup as there are 5 players all alive while Korea and Japan have 1 or 2 players left.